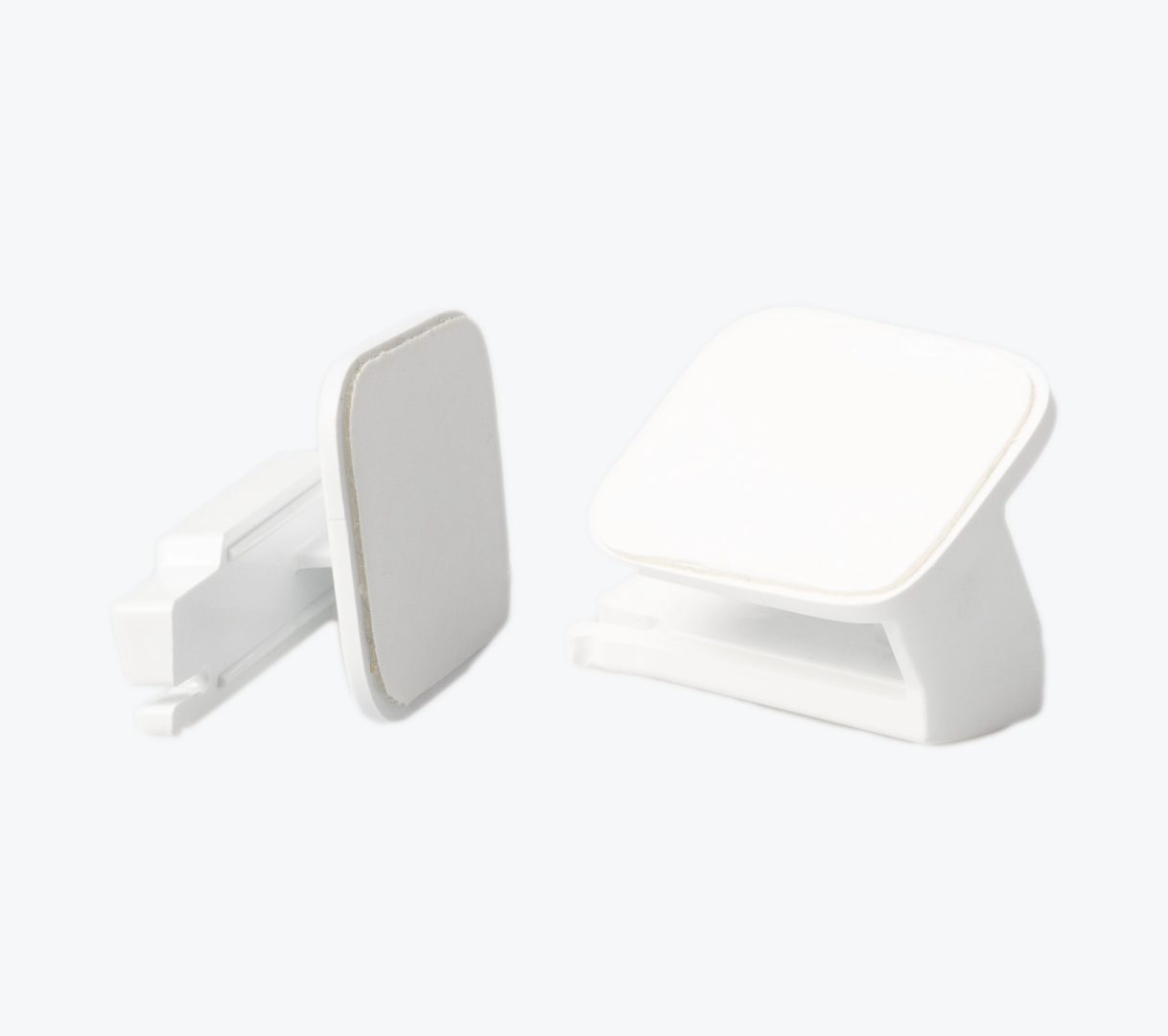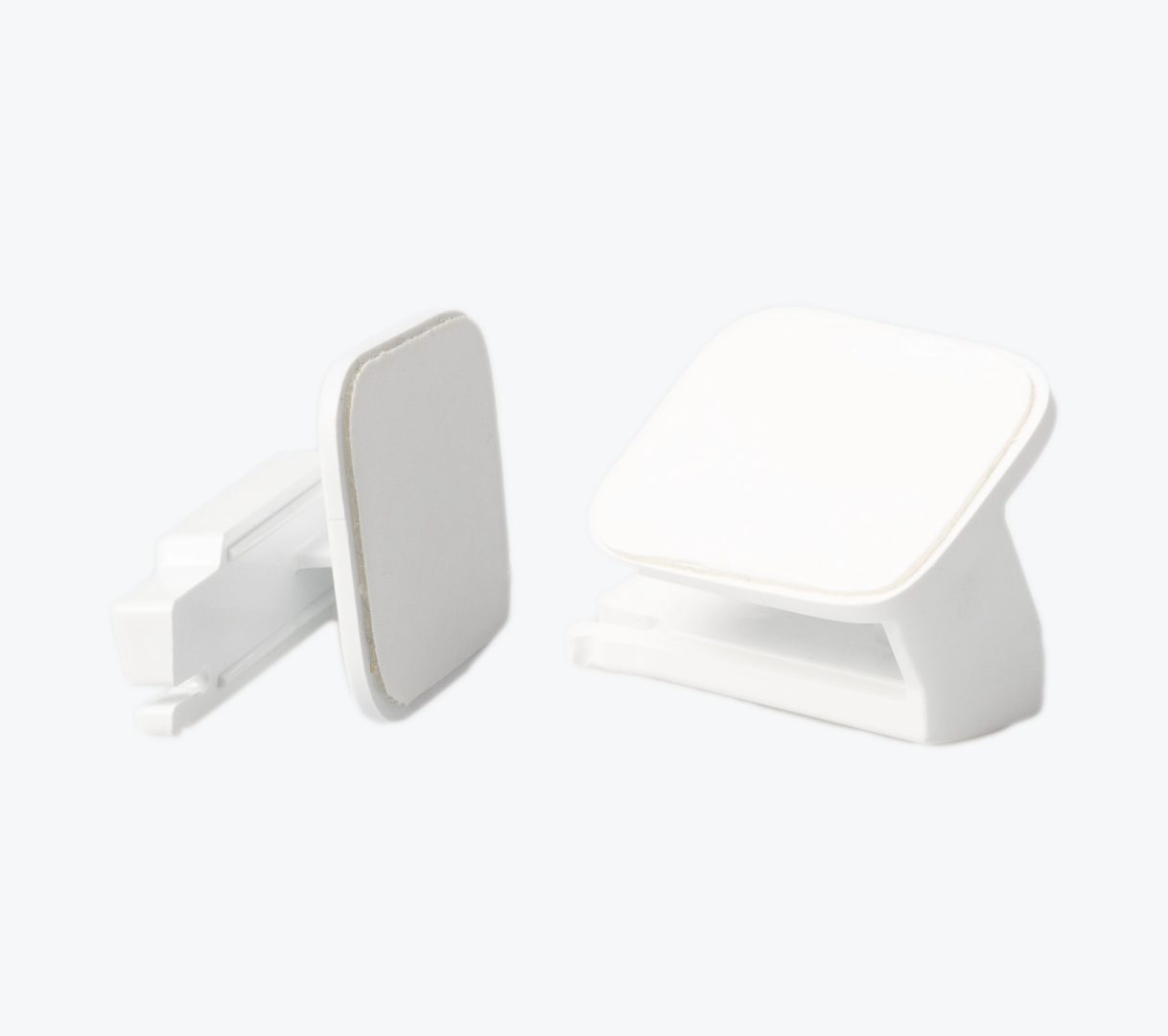 Delivery
Shipping from 4.90€ in EU countries (3 units max per order)
Compare with other options
Show pricelist from partners:
AVD Pricelist
All prices provided for members of AvD.
Important notes for use
Only a maximum of 3 toll box holders per type are possible per order
Toll box holders are only available for the following types of toll boxes

Toll box Iberia (branded "TOLLTICKETS")
Toll box Scandinavia (branded "TOLLTICKETS")
Toll box Italy (branded "TOLLTICKETS")
Toll box France (branded "TOLLTICKETS")
Toll box TIS-PL (branded as "DKV")
Toll box Western Europe (branded "TOLLTICKETS")

Toll boxes holders do not fit on toll boxes branded as "liber-t", "Vinci" or "Telepass". Should you have a "Telepass" or "Liber-t"/"Vinci" branded toll box, please get in touch with the tolltickets customer support.
For the selection of the right type of toll box holder please refer to the guideline below: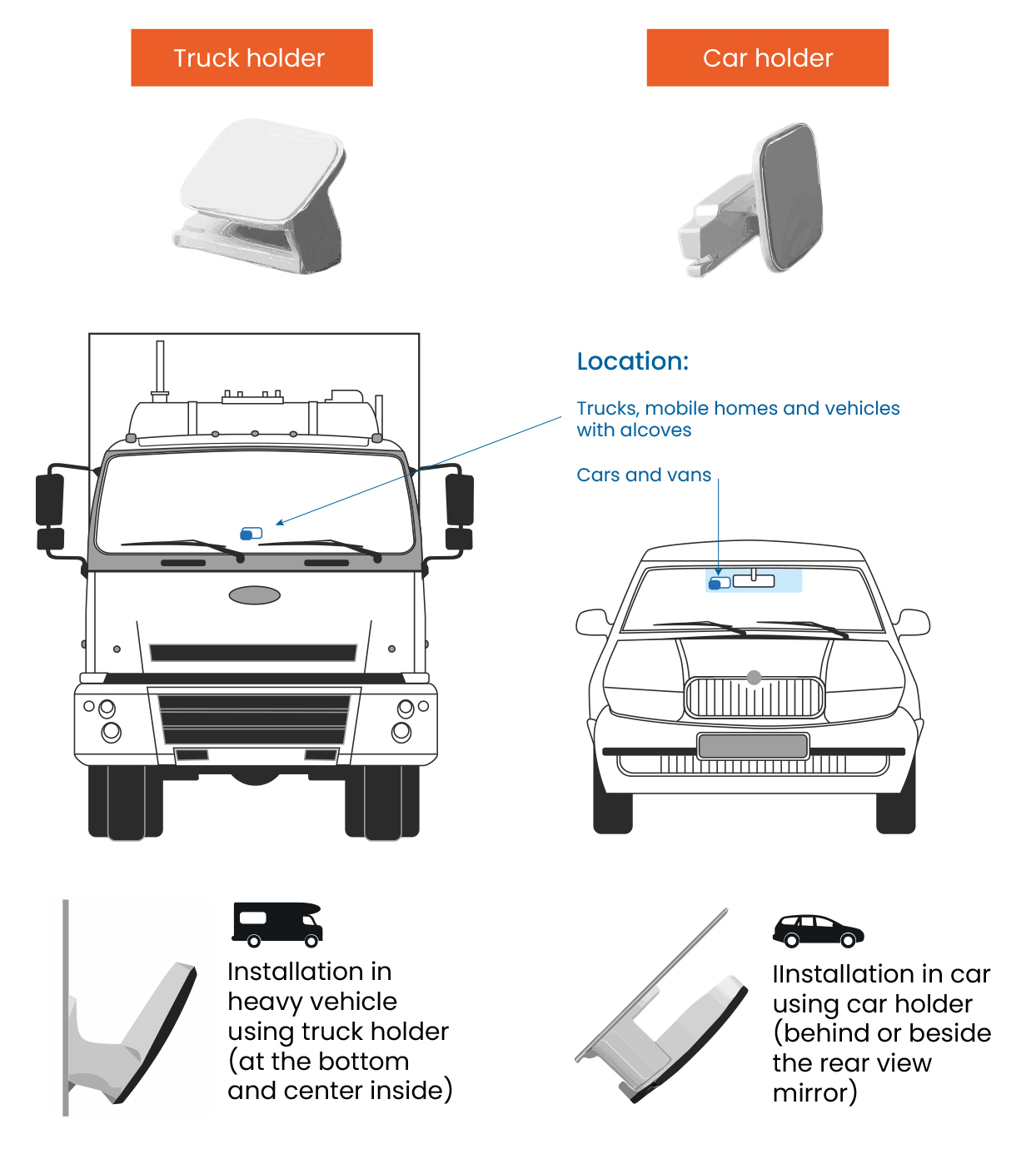 What our customers say
Fantastic customer service and value for money!!
We have been using tolltickets for 11 years and just wanted to highlight how amazing a service they provide. We travel regularly through Italy, France and Austria and do not lose any time queuing - makes vacations stress-free. We have never had any technical issues, or packages lost, for over 10 years, great service.
Thank you all at the tolltickets team :)
Fantastic Customer Service.
We ordered well in time prior to our travel.
However due to postal strikes & brexit, they didn't arrive on time.
Tolltickets were very understanding, and very helpful. Everything was done via email. They respond almost instantly. I wish more companies were like them, The world would be a better place if everyone worked to their standards. Thank you so much for your prompt responses, 1st class Customer service and the politeness of your whole team. We will definitely use you again next time we need the tollticket machines. Kind regards, Mr & Mrs Watson
I have been using Tolltickets for the past 5 years and they have been consistently super efficient. Their customer service has always been very good and delivery of Swiss vignettes extremely prompt and have never had any problems with picking up my toll boxes nor any problems with paying the invoices.
We had been using the toll boxes for France and Spain from the company tolltickets for many years. Purchasing and installing the devices was very uncomplicated. The devices always worked perfectly at every toll station. The billing of the toll costs was carried out in a way that was absolutely comprehensible and was always correct. Within one day, we received competent, friendly and solution-oriented answers from the support team to inquiries by e-mail. Over the years we have always had a positive impression and can highly recommend this company and their products. We no longer need the toll boxes, but we would like to thank tolltickets for the very pleasant cooperation!
Franziska Steiner Wermuth
Have been using the transponder in Italy since 2020. So far there have never been any problems. Inquiries to tolltickets are usually answered promptly.
Within a week, the sticker was shipped to me, very fast! And what is, for any additional questions, very quickly answered, and well detailed. I would recommend later on this site. 👍🏼